Increase in T2 price due to short supply
Ongoing supply shortages push up T2 prices again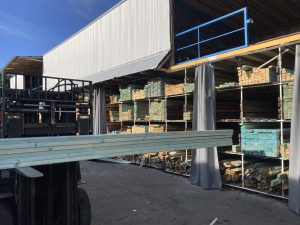 As you know, we are in a massive supply shortage for structural timber in Australia and all over the world. I have been sure to send you the details and reasons for these shortages on this newsletter, through emails, on our website and talking to you on the phone and in-store.
We are doing our best to keep a supply of T2 at Swadlings but this comes at a cost. After our most recent supply of overseas stock, we unfortunately need to increase our price of T2 to afford to keep up the supply. Looking ahead, it's likely there will be more price rises by the end of the year.
***
NEW T2 PRICING
Swadlings must advise of a price review to Treated Pine T2 timber.
From 7th July 2021:
T2 90×45 mixed lengths and quantities:
FLAT RATE of $7.70 per metre
***
Swadlings thank you again for your understanding with these price increases as we manage short supply. We know prices have a big effect, so please get in touch with us to seek alternatives to help you with your projects and budgets.
You can also email me Mark Swadling at mark@swadlings.net.au or call 02 9810 4177.
Regards,
Mark Swadling